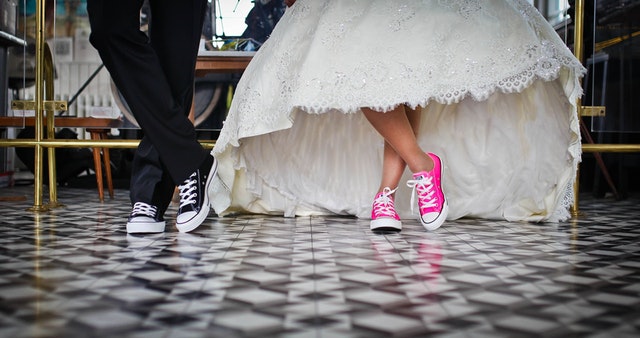 May We Not Zone Our Husbands!
You know this common Yoruba prayer that goes:  "Oo ni foko se boyfriend.  Oko loma fe, oo ni fe boyfriend", meaning: May you not leave your husband in the stage of a boyfriend. May you marry a man who'd make a good husband, not one who only as potentials to be a boyfriend.  This is the constant prayer of a typical Yoruba mother –somewhat like my mother, but I didn't hear it first from her, I think.
The first time I heard this prayer, it was being said to me and I thought: "Wow! Some Yoruba prayer", I was too baffled to say an Amen.
Three years later, I'm thinking: "They have a point".
In a space of two years, my friend-zoning venture has been waxing stronger as the months pass. It grows with close friendships with the opposite sex, once a he gets beyond the borderline of "close", he graduates into a zone: a girl needs to keep her head clear.
It's not what you're thinking, I'm not stone cold. You see, I can't afford to have an emotional mess so I see the need to define relationships, clearly stated lines are very important.
Maybe we should try to not give our hearts until it is plainly requested.
I trust you get my drift.
So, back to the Yoruba prayer, it will be so heart wrecking if a brother gets into the wrong zone. Some persons are just great as your friends, but one will be just right for your heart. In the act of heart protection and defining relationships, it struck me that fellow ladies –and guys may fix a right match in a zone. The thought of this made me shudder.  It's a terrible mistake to make. Our Yoruba mothers show great wisdom in this simple prayer.
In some cases, it's not "boyfriend-zoning" the husband material, it's simply friend, best friend or brother zoning him. Yeah, that "brother" of yours may just be a right match for husband.  Yikes!
You're concerned? I am too.
But there's hope. While I keep my focus on what's important per phase, I'd let my spirit remain friendly: it seems wise to keep an open heart, but I doubt I can promise this, God help me. One thing I will do is to keep my eyes on Jesus and follow His lead to the man who will be husband, He's been handling my whole life well, a spouse would be a piece of cake. Till then, my official husband and love of my life remains only Jesus.
This is something I wrote on the 6th of February, 2017. So good how wisdom stays relevant.