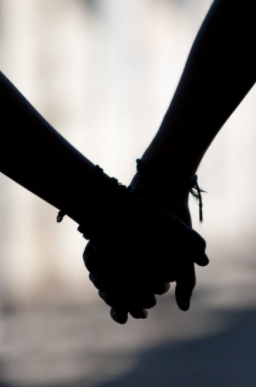 OLUWAFUNSHO
Hey Babe,
It's your birthday. We're finally age-mates, welcome to the cool side of life.
I'm excited about your day,  the thought that it's a significant day in your life  is one reason. Another is the fact that it symbolizes the day you came in to live in this world. I'm looking back to over two decades ago and I'm so glad you came. What would my life have been without you? All those experiences, struggles, talks and growth we've shared, my craziest and most exciting moments have been with you. I have cause to believe we're God's intentional gift to each other.
Two days ago, someone asked for the craziest thing I had done. Babe, the first thing that came to mind was "pour-cap-keep". I just pictured it now and I'm laughing loud while typing this. We were not far from ten years old. What were we thinking? Rather, what was I thinking? Thank you for going crazy with me at that scene. Without you,  I probably would have been taken to the Yaba psychiatric hospital by a concerned stranger.
My year 1 G, the thought that I attended your first birthday gathering always thrills me. I look at you now and my heart is warm with thoughts of the woman you're daily becoming. Girl, you amaze me. No jokes. When you talk and act in your love for God, I am still, appreciating the wonder before me. When you share on your concern for people, I'm grateful for your heart. Each time we have our talks and I listen to your wisdom, I  love you, my heart at those times is so grateful for the near sister I've been gifted.
Bestie, the title of "Best Cousins" must be an underrate of our relationship. Before we knew our passion, we had been dreaming together. Simple dreams we still hold on to and are excited at the thought of realizing. We've made our life histories  with each other.  Every phase of my life has had you in it. We're in another phase together, I can only look forward to more beautiful times and growth together.
It's night, I haven't seen you yet. I keep picturing what the day will be like. I have hopes and gladness for the 1st of June like it's my birthday. You said you're organizing an outreach, I'm excited at the thought of seeing many persons smile on occasion of my cousin's birthday. I picture myself wearing my beloved T-shirt and jeans, handing out gifts and exchanging smiles with strangers, it's a fulfilling feeling. I'm not sure what we'd do after, I'm anticipating the surprise but don't be concerned, anything is fine as long as I'm with you through the day.  We should worship, that's a great idea that just popped in my head.
Yes! You had better wear that T-shirt I went the extra mile to pick up. I'm wearing the exact of it in a variant colour. We shall be twinning today, we haven't done that in years. It's our birthday.
Hehehe….
I'm just shameless.
But so are you.
Just know I love you. I anticipate your grand future. And, I just wan let you know say, whatever I do, I go always pray for you.
KEEP SHINING BABY.
With Heart-deep Birthday Kisses and Love,
Your Fave